Like us on facebook:

Stone Veneer Inspections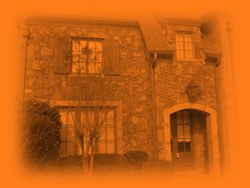 What Is Stone Veneer or Manufactured Stone?

Manufactured stone is often called by different names, but they all refer to a masonry veneer meant to look like quarried rock. Some of the more common names are precast stone, simulated stone and cultured stone. The name used by the Masonry Veneer Manufacturers Association is adhered concrete masonry veneer or ACMV.
Manufactured stone veneer should be inspected with the same techniques used in EIFS inspections. This means that moisture meter probe readings should be performed to determine if moisture intrusion has occurred at the substrate (sheathing located behind the stone veneer). The substrate should also be tested to determine if deterioration has occurred.
Proper installation is absolutely critical with manufactured stone veneer. When installed incorrectly on an exterior wall, moisture intrusion can lead to serious damage that can occur over a relatively short period of time. This damage includes deteriorated substrate and even deterioration of the wood framing. The damage results from improper flashing, improper moisture barrier installation and lack of drainage details.
Because many times the symptoms of failures in the installation of manufactured stone are not visible, it is important to have a structure or home with manufactured stone properly inspected by a trained inspector with sophisticated equipment. Symptoms lead to causes, and the causes are what must be treated.
We have the sophisticated moisture and deterioration detection equipment required to perform a very thorough inspection of a structure or home clad with manufactured stone.
As always, we will provide a comprehensive color report after each inspection pointing out installation flaws and moisture readings in affected areas.