Like us on facebook:

About the Inspectors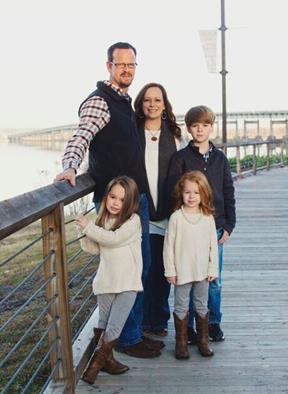 Wayne Pace
President/Inspector HI# 1265
Wayne is the president and an inspector for Authentic Inspection Services, Inc. Wayne has been a full-time registered residential home inspector with the State of Arkansas since 2004, and has performed over 6500 residential and commercial inspections. Wayne is also certified by the Exterior Designs Institute (EDI) as an EIFS moisture and cultured stone analyst inspector, quality control consultant, and specializes in other exterior cladding systems. Wayne also performs several EIFS (Exterior Insulation Finish System) inspections, as well as Construction Draw Inspections yearly.
Wayne served as a board member on the Arkansas Home Inspector Registration Board (AHIB) from 2014-2020, and served on the board of the AAREI (Arkansas Association of Real Estate Inspectors) for several years, including several committees, and as membership chairman.
Wayne and his wife, Kelly, currently reside in Little Rock, AR. They have a son (Harrison), and twin daughters (Sophia and Caroline).
"As a residential home inspector and EIFS analyst, my #1 job is to help your family safely live, or occupy your new home or property. My company is a family owned business dedicated to providing the highest quality of professional inspection services. Not only do we look for the problem, but we are also interested in why it is a problem. We want you to be informed so that you can make the best possible decisions about purchasing and maintaining your new home or property. Communication is very important to us."
---

Inspector
---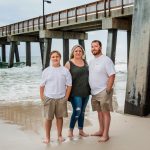 Will Smith
Inspector HI# 1993

Will has been inspecting for Authentic Inspection Services, Inc. since 2017, and performs home inspections in Little Rock and the surrounding areas of central Arkansas. Before coming to work for Authentic Inspection Services, Inc., Will served as a manager, and in the customer care industry for over 15 years.
Will and his wife, Lyz, currently reside in Little Rock, AR. They have one son (Bryceson).
---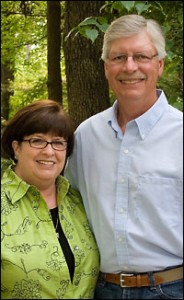 Dan Smith
Inspector

Dan has been certified by the Exterior Design Institute (EDI) as an EIFS inspector since 2006. He is also certified by EDI as a moisture analyst, new construction quality control consultant, and as an inspector of one coat stucco, cultured stone, vinyl siding and other exterior cladding systems. Dan also performs EIFS installation phase inspections on commercial and residential properties.
Dan was a registered Arkansas home inspector for four years before joining Authentic Inspection Services, Inc. to specialize in EIFS, stucco and other exterior cladding inspections. Prior to this, he retired from a career in the newspaper industry as a publisher, corporate vice president and then president of various media companies.
Dan and his wife, Donna Kay, currently reside outside of Hot Springs, AR. They both enjoy working as volunteers for the American Cancer Society. They have four grown children and four granddaughters.
---
Sharon Harmon
Administrative Assistant
Sharon is our friendly assistant that monitors our phones, and wrangles all of our schedules.  Sharon will help you get your inspection scheduled to meet the needs of all parties involved, and is there to answer any questions you may have.