Like us on facebook:

EIFS Inspections

EDI CERTIFIED
We have inspectors specializing in comprehensive EIFS (Synthetic Stucco), one coat stucco, and direct applied stucco moisture probe inspections. Our inspectorsare also qualified and have performed many EIFS installation phase inspections on residential and commercial properties.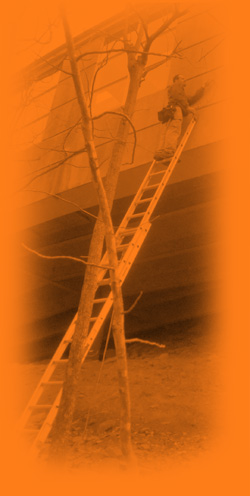 What Is EIFS? 

EIFS is an acronym for Exterior Insulation and Finish System. An EIFS typically consists of five basic components.
Insulation board, made of polystyrene or polyisocyanurate foam which is attached to a substrate with a specially formulated adhesive and/or mechanical attachment
Glass fiber reinforcing mesh
A durable water resistant base coat, that is applied on top of the insulation and mesh that functions as a weather barrier
An attractive and durable finish coat that should be colorfast and crack-resistant.
Why Should EIFS Be Inspected?
EIFS and other forms of cladding do not normally fail. That is to say, water does not penetrate directly through the surface of the cladding. It penetrates the building envelope. The envelope includes secondary moisture barriers such as felt paper and Tyvek, flashing, and the primary moisture barrier which includes windows, doors, cladding and sealants. Often the problem of moisture intrusion occurs when windows and other important areas are not flashed properly and leak at the lower corners. When kick out or diverter flashings are not properly installed at roof/wall intersections, roof run off is allowed to enter behind the cladding. Moisture also enters where penetrations and decks are not properly flashed. If those conditions did not exist, typically there would be no water intrusion. Unfortunately, these important envelope components are often not properly installed or finished.
Many general contractors rely heavily on their subcontractors to install the cladding components according to manufacturer specifications. Many subcontractors are not properly trained on proper installation standards, particularly pertaining to clearances, flashings, and sealants. Therefore, water intrusion occurs, and the resulting moisture intrusion and deterioration is not visible and cannot be detected without a proper inspection.
Not only is proper installation the key, but proper routine maintenance is also very important. Having an existing EIFS property periodically inspected for failure or the breakdown of its components is a must.
Because many times the symptoms of failures in the installation of EIFS are not visible, it is important to have an EIFS home properly inspected by a well-trained inspector with sophisticated equipment. Symptoms lead to causes, and the causes are what must be treated. Don't waste your time treating the symptom, it will just mask the root cause and could lead to more severe problems. If you own an EIFS property, don't panic. Have your property inspected routinely for failures, and the results of failures, in the EIFS components. If you plan to sell your EIFS home or property, get it inspected prior to putting it on the market. If you plan to buy an EIFS home or property, require an inspection as a condition of purchase.
We have multiple well trained inspectors that have been certified by completing extensive training through the Exterior Design Institute (EDI). EDI holds its inspectors to incredibly high standards, and EDI certified inspectors agree to never deviate from the established code of ethics and standards of practices for EIFS analysis. Our inspectors are knowledgeable in the installation details of all brands and styles of EIFS, one coat stucco, and traditional hard coat stucco systems. We know you consider it important that third party inspectors you refer are well trained. We can offer you confidence in that regard because our inspectors maintain their certification and training on an annual basis.
As always, we will provide a comprehensive color report after each inspection pointing out installation flaws and moisture readings in affected areas.
EIFS Phase Inspections
Our inspectors are also qualified and trained to perform visual phase inspections of the synthetic stucco or EIFS applications. These inspections are typically required at the completion of five installation phases.
The five phase inspections will be performed at the completion of the Substrate installation, at the completion of the water proofing application, at the completion of the Insulation Board (polystyrene) installation, at the completion of the Base Coat installation, and at the completion of the Finish Coat installation. These inspections are needed to provide a level of quality control for general contractors, municipal code officials, and property owners for peace of mind concerning the proper installation of the EIFS siding on their properties. Some EIFS manufacturers require a third-party inspection of the EIFS installation as a warranty requirement.