Like us on facebook:

Home Inspections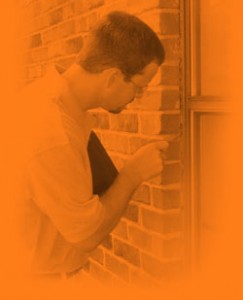 Home Inspections
We have been providing residential home inspections for over 12 years, and perform over 700 full residential home inspections a year. Inspections of average sized homes take about three-and-a-half hours, and are the most thorough in the industry. You can be confident that you are covered, and will receive the best care so you can make to best decisions about the purchase of your new home.
In most cases our reports will be available on-site after the inspection. We also provide you online access to your report for your viewing, or you can print it at any time or save it to a PDF file.
All Reports Include:
Unsurpassed communication with one-on-one consultation.
Easy to follow format with summary pages
We use the HomeGauge reporting software and Web service, which allows us to upload reports to the Internet with digital photos and video including areas of concern integrated in each report
The home inspection reports are available to our customers and the real estate professionals on the Internet as soon as the reports are completed by the end of the day the inspection was performed. Reports can be viewed as often as needed and printed as many times as necessary.
With just a Web browser and a connection to the Internet, you can view your report. There is no plug-in required or any other kind of special software needed. You will be emailed a link to your report with a username and password. This email only contains a link to the report and does not have any email attachments. This means you do not need to download large email attachments and you do not need to worry about email viruses.
We follow the Standards of Practice as required by the Arkansas Home Inspector Registration Board Arkansas Standards of Practice when inspecting your home. Each of the following areas are thoroughly examined by a professional home inspector:
Attic
Basement
Crawlspace
Roof & Flashings
Gutters
Ventilation
Foundation
Grading
Retaining Walls
Siding & Trim
Driveway & Walks

Ceilings
Floors
Walls
Doors & Windows
Fireplace
Major Appliances
Electric Systems
Plumbing System
Water Heater
Air Conditioning
Heating